Kinoshita, from São Paulo, created an obentô inspired by American gastronomic culture in a project developed in partnership with the United States Department of Agriculture (USDA). The initiative is part of the #USfoodEXPERIENCE campaign, promoting U.S. cuisine and products.  On the iFood platform, the customer will order the obentô #USfoodEXPERIENCE box, specially designed for this campaign. The campaign started on May 25 and will be available for lunch and dinner, primarily for delivery orders. This action will be extended while the packaging stocks last.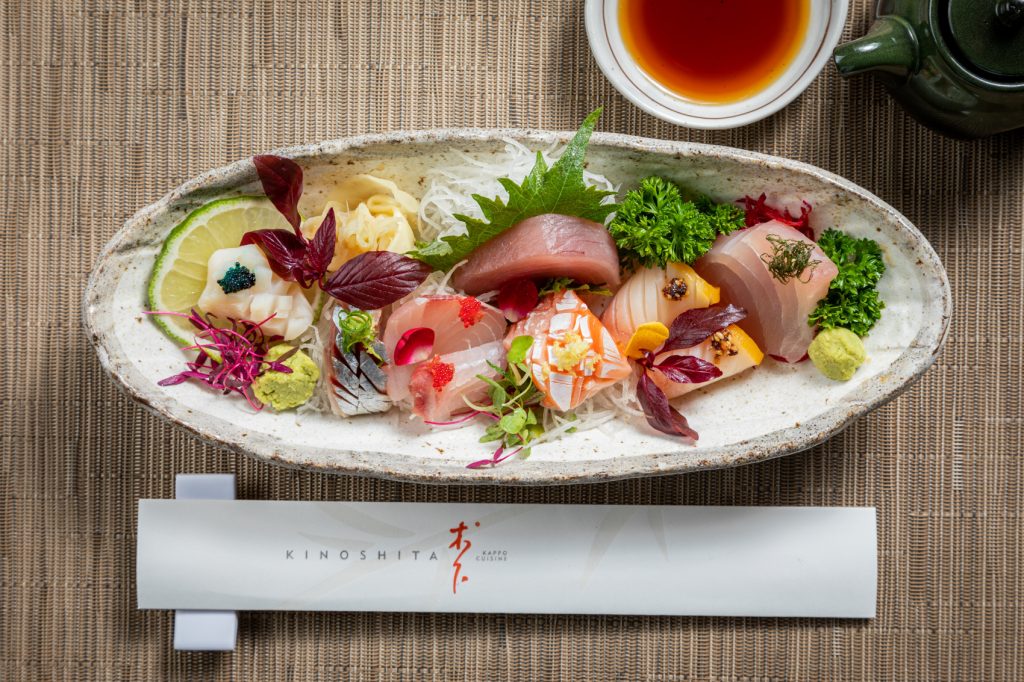 What American products can we find in the Obentô #USfoodEXPERIENCE?
The menu includes products from different American regions, such as Wild Sockeye Salmon, Ikura (salmon roe), California rice, and pistachios, to be accompanied with sakes, beers, wines, or spirits.
Menu Obentô #USfoodEXPERIENCE (in bold are items of American origin)
APPETIZER
-Edamame with sliced ​​almonds and honey.
-Maguro foie gras with blueberry teriyaki sauce.
SASHIMI
-3 salmon units | 2 pieces shiromi | 2 pieces of tuna.
SUSHI
-Jyo tobiko | Jyo ikura | Niguiri unagui | Salmon Nigiri| Niguiri tuna | Niguiri sea bass – 4 pieces of uramaki spicy tuna (tabasco)
DESSERT
-Choux Cream Pistachio
Profiterole dough stuffed with crème legère and American pistachio.
Value of Obentô: R$ 380.81 (available through IFood)
DRINKS
-California Chardonnay Menage a Trois wine, matured in French and American oak barrels
–Sake Koshu Plum, flavored sake with plum essence, produced with Sierra Nevada melt water and rice harvested in the Sacramento Valley
–Goose Island IPA -355ml, American beer, highly hopped.
–Whiskey Jack Daniel's Tennessee
–Whiskey Bulleit Bourbon
– Tomato Juice Tabasco
About Kinoshita Restaurant
The Kinoshita Restaurant is proud to be one of the most important promoters of authentic Japanese cuisine in São Paulo, practicing Kappo Cuisine with excellence, extracting the best natural flavors from food, respecting the seasonality of inputs through traditional techniques with techniques inherited from accumulated centuries. of knowledge.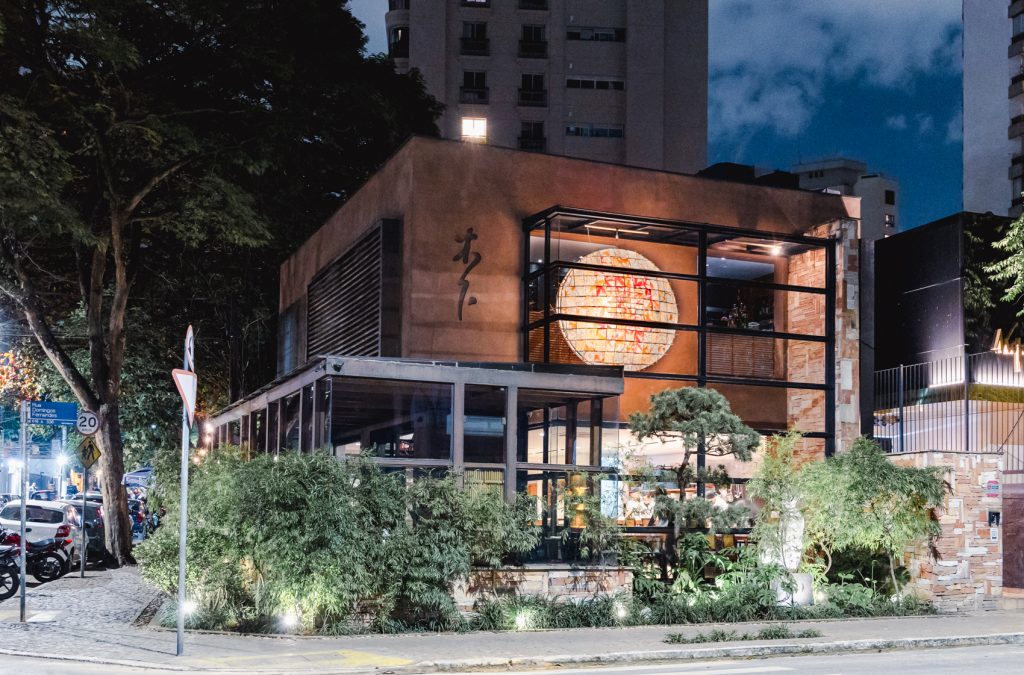 Kinoshita Restaurant in Sao Paulo
Kinoshita Restaurant Service
Rua Jaques Félix, 405 Vila Nova Conceição São Paulo SP
Phone (11) 3849-6940 or whatsapp 11 95318-5978
From Monday to Saturday, from 12:00 to 15:00 (Saturday to 16:00) and from 19:00 to 23:00 (subject to changes in accordance with municipal health guidelines)