The United States Department of Agriculture (USDA), in partnership with the São Paulo Association of Supermarkets (APAS), held two editions of the United States Wine Course through the APAS School platform. The first event took place on April 19 and was attended by approximately 100 professionals who work in this segment in supermarkets in São Paulo. The second webinar was carried out on July 14th and was attended by approximately 80 supermarket executives and owners. The aim of the seminars was to promote the history, the quality and technical aspects of American wines. The course was designed and presented by wine specialist Paulo Brammer. Participants at the event had the opportunity to deepen their knowledge of the history of the US wine industry and the specifics of each producing region. Course and Ebook can be accessed through the hyperlinks.
We thank the support of importers:
Constellation Brands (@robertmondavi)
Wine Experience (Facebook – @californiawineexperience)
Wine Brands (@winebrandsbr)
California Dreaming (@californiadreamingbr)
Mistral (@mistralvinhos)
For retailers looking to add American wines into their portfolio, we suggest these great wines:
Robert Mondavi Private Selection Cabernet Sauvignon 2019
De Loach Chardonnay 2019
Columbia Crest Grand Estates Merlot 2015
Meiomi Pinot Noir 2019
Everyday Napa Red Blend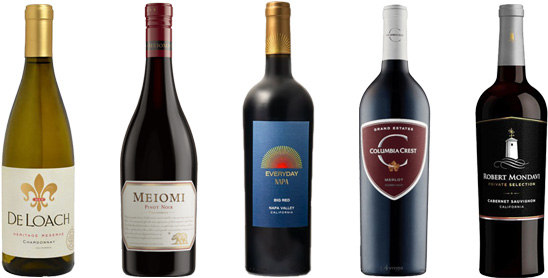 Follow the @usfoodexperience account to learn more about American cuisine and its excellent products and visit www.usdabrazil.org.br to learn about the USDA.