The third edition of the ANUFOOD Trade Show will take place in Sao Paulo on April 12-14, 2022 at Sao Paulo Expo. The fair's primary target audiences are retail, food service, food and beverage processing industry, importers and distributors, and hotels and restaurants. The event's last edition took place in 2020 and was attended by over 400 national and international brands, 24 exhibiting countries, 9,000 qualified visitors, and buyers from 43 countries.
For the 2022 event, the organizers estimate the participation of over 600 exhibiting brands, 15,000 visitors spread over an area of 20,000m² of exhibitions. The fair will be divided into ten sectors: Agrifoods (fresh products and raw materials), Fine Foods (gourmet and delicatessen), Chilled & Fresh Foods (fresh products for convenience), Meat, Dairy, Bread & Bakery, Drinks, Foodservice, and Organics. In addition, the event will feature high-level conferences with industry and government authorities, where market trends for food and beverage will be discussed. Surveys conducted by the event's organizers showed that 81 percent of retailers surveyed are looking to update and renew their product range in line with consumer trends.
USDA Endorses ANUFOOD
Due to the success of the 2020 ANUFOOD trade show, the Foreign Agricultural Service' Agricultural Trade Office (ATO) in Sao Paulo will host a USA Pavilion, where it will be possible to accommodate 12 American companies interested in participating. The 2022 ANUFOOD edition is endorsed by USDA and the USA Pavilion will serve as a place to strengthen trade relations between American exporters and local importers and distributors. Please contact the FAS office in Sao Paulo for further information at ATOSaoPaulo@usda.gov. You can find more information about the event at www.anufoodbrazil.com.br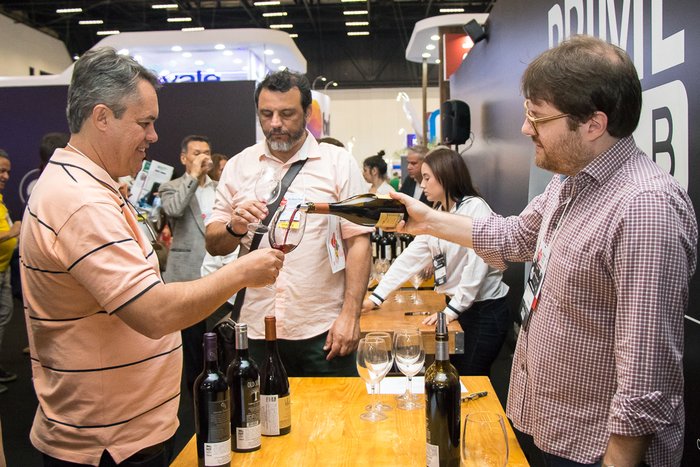 Brazil Economic Overview
Brazil is an upper middle-income country of continental dimension. In 2021, Brazil's Gross Domestic Product (GDP) closed with an accumulated growth rate of 4.65 percent, reaching US$1.65 trillion, positioning the country as the largest economy in Latin America, and the 12nd economy in the world. Although in 2020 the country was severely affected by the COVID-19 pandemic, Brazil continues to present opportunities for U.S. exports of food and beverages products. Click Here to access the full report about Anufood Brazil 2022.